"Learn to say no to the good so you can say yes to the best."
– John Maxwell

---
When To Say No To A Prospective Client
by: Elise Holtzman, The Lawyers Success Coach. Her contact information is at the end of this Article.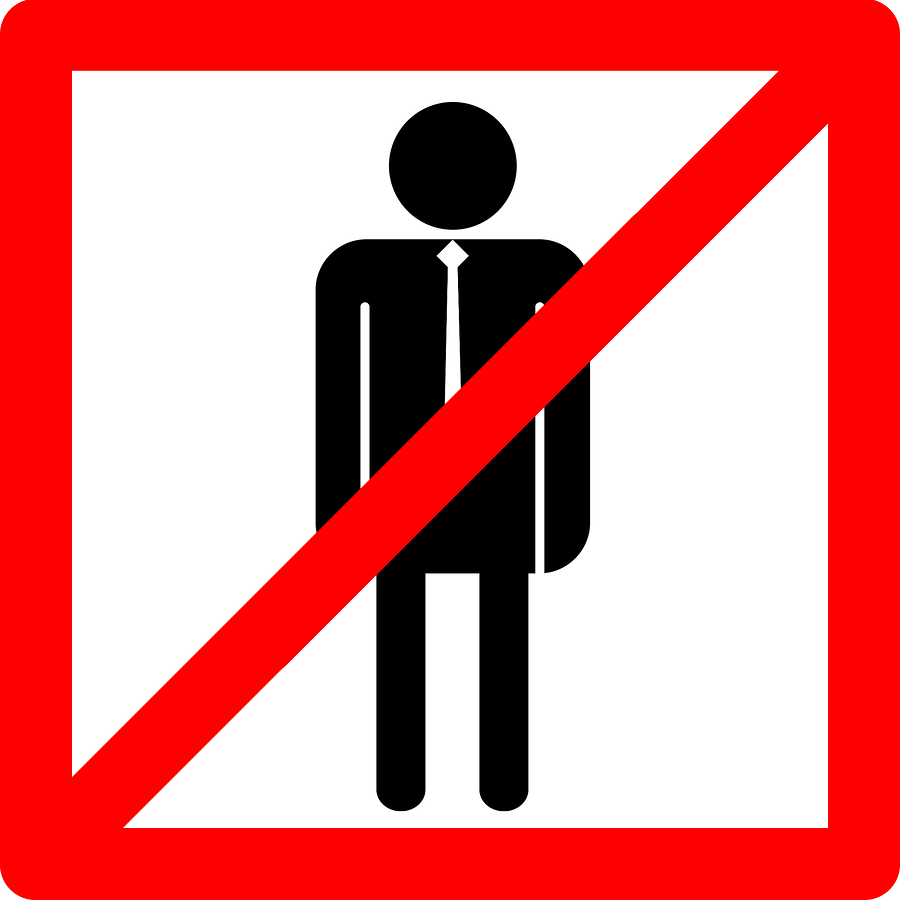 If you're eager to grow your book of business, you may be tempted to accept any prospective client you think you can help. While I don't often recommend saying no to prospects, particularly when they are ready to send you a retainer, it sometimes makes sense to decline a client engagement.  
Say No When Your Internal Alarm Bells Go Off
Have you ever had the gut feeling that a client was not the right fit for you, but proceeded anyway and suffered the consequences? Maybe you had a sneaking suspicion at the outset that she was going to be difficult and manipulative but you really wanted the money. Perhaps your intuition, which you studiously ignored, told you that he would argue over every bill you sent out, no matter how reasonable, and delay or refuse payment. It could be that you just seemed to be at different wavelengths.
It's always helpful to learn from your own mistakes, but it's a lot less painful to learn from mistakes others have made. Here's one of mine . . .
I recently got a phone call from a slightly panicked and highly motivated lawyer who barely said hello or introduced herself before sharing her story, telling me what she needed and announcing she was ready to start coaching with me.  Because I knew I could help her and she clearly needed immediate help, I ignored my own policies about how I start off a coaching engagement. I spent more than double my usual amount of time on the phone with her, reviewed some papers she sent over and made a phone call to connect her with another professional who might be able to help her.
She said a couple of things that caused me to raise my eyebrows, but I chalked it up to stress – after all, her life had been thrown into chaos, so it was understandable that she would be a little negative and impatient.
When it came time to pay, however, she came back with a counterproposal that included me reducing my fee to 11% of what she had verbally accepted at the outset and being available "on demand" rather than arranging appointments in advance. I cut my losses and declined the engagement.
Say No When It's Not a Good Fit
One marketing professional I know claims his #1 business policy is that "I don't work with crazy people."  When I first heard him make that statement, I wasn't impressed – he sounded a little flip and full of himself. Over time, however, I have come to understand his point. If you are willing to work with anyone you can help, regardless of whether they are a good fit for you in other ways, you will eventually have some clients who create so much havoc for you that they divert your time, energy and focus away from your ideal clients – those who are a perfect fit for you because they benefit from the advice and care you offer and are a pleasure to work with.
Michael Port, the author of Book Yourself Solid, calls this his "Red Velvet Rope Policy." Imagine an exclusive nightclub with the bouncers and red velvet ropes outside, barring entrance to everyone except for those elite few who are considered by the club owners to be the best fit for the club. Choosing his clients and saying no to those who aren't a good fit, Port claims, "increases my productivity and my happiness, it allows me to do my best work, and I have more clients and referrals than I can handle by myself."
It's your law practice and your business. If you are working for someone else, there will be times when you have no choice about which clients you work for. But when you are the one bringing in the business, it's important to remember that noT every client is a good client.
---
About Elise Holtzman, JD, ACC
Elise Holtzman, The Lawyer's Success Coach, is an experienced lawyer and certified business coach who specializes in helping attorneys generate a steady stream of clients using a simple system she designed based on extensive study of best practices used by leading marketing experts and rainmakers.
James E. Thompson, JD

 is the President of Lawyers Marketing Resource a company dedicated to helping lawyers grow their practice. You can contact him at jet@lawyersmarketing resource.com.
He is the author of "Why Lawyers Fail to Get the Referrals they Deserve and Need to Grow Their Practice and What They Can Do About It" and "Why Most Lawyers FAIL at Getting Referrals from Other Lawyers and How to Change That"  If you would like an ebook copy of either or both books visit his web site: 

www.lawyersmarketingresource.com

 and you will find instructions on how to get the books